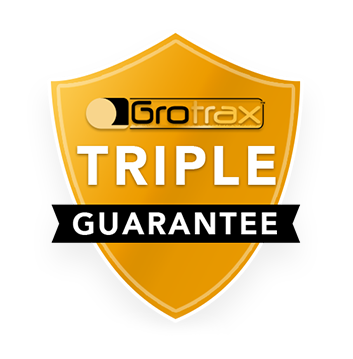 Triple Guarantee
We're so sure you'll love GrowTrax we're offering 3 separate guarantees to make it 100% clear you have absolutely NOTHING to lose when you buy today!
Not sure how many rolls you need? Not to worry. Order a few extra to make sure you have enough, and we'll buy back any complete rolls you don't use.
You'll never find GrowTrax for a cheaper price—not even on Amazon. And if you do, just let us know and we'll gladly refund you the difference.
100% Satisfaction
Guarantee
If you don't LOVE the thick, lush new grass you'll get from using GrowTrax, just let us know in 30 days and we'll gladly give you a full refund.